How Much Value Does a New Roof Add?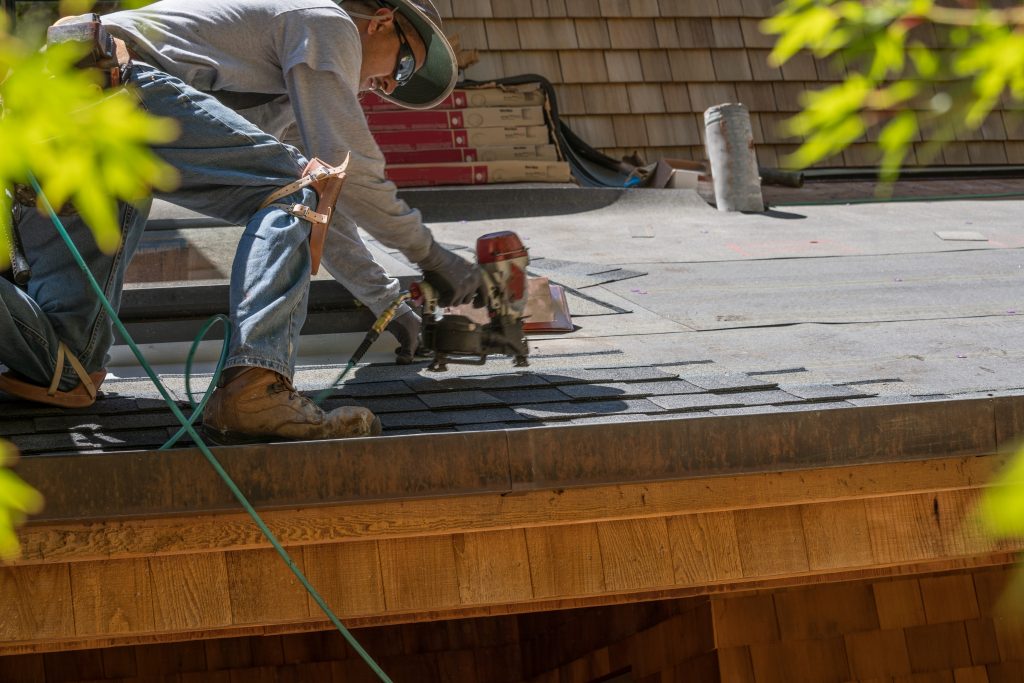 Your home's exterior is the first thing a buyer sees — and your roof is part of that crucial first impression. A few cracked shingles may not deter most buyers, but if your entire roof is in poor condition, you'll want to take care of it before listing.
While a new roof can be expensive, it might be worth it when you consider the negative impact your current roof could have on your sale:
Fewer offers: A home that needs a lot of maintenance won't appeal to buyers looking for something move-in ready, so you may get less interest in your property.
Longer sale process: It may take longer to sell because buyers may want to negotiate the sale price, or they may request a roof repair or replacement before closing.
Reduced offer price: Anticipating the cost of replacing the roof later, buyers may not be willing to pay as much for your home in its current state.
Roof repair and replacement options
There are varying degrees of roof repair and replacement, depending on the condition of your current roof and your budget.
Shingle replacement
If you have damaged shingles from wind or tree branches, replacing individual shingles can be relatively inexpensive — just make sure they match your existing roof.
Partial re-roofing
If there are only certain sections of your home's roof that need repair, you can do a partial re-roof. You can only do a partial re-roof so many times before you're likely to get an uneven slope. If your home already has multiple layers of roofing on it, you may have to do a whole new roof, which is much more expensive because the old roof has to be repaired first.
New roof
Based on wear, age and climate, you might be due for a full roof replacement. You usually have two options:
Check out how Resistance Roofing LLC Installs a roof….
TEAR OFF
In a tear-off roof replacement, the old roof is completely removed and replaced with a new one. There are a few key benefits to this approach. First, it allows you to inspect the roof for further issues. And shingles hold better when they're attached directly to the home's structure (instead of to other shingles), so it's a higher-quality finish. Perhaps the biggest benefit is that a tear-off roof replacement is a big selling point with buyers. If you go this route, definitely include it in your listing description.
ROOF OVER
A less expensive option, this approach involves applying a new roof on top of the old one (without removing the underlying roof). Cosmetically, it will look the same, and you can still market it to buyers as a new roof.
How much does a new roof increase home value?
A new roof can increase home value, but you might not see a 100% return on investment — very few improvements, if any, offer a full recoup of money spent. But even if you don't see a huge financial return, a new roof can make you more likely to get full asking price, lower time on market and smoother negotiations.
How much of a return on your investment will you see on a roof replacement? Here are average costs for two of the most common roof replacement types, according to Remodeling magazine's 2019 Cost vs. Value Report.
Replacement – asphalt shingles
Asphalt shingles are one of the most widely used types of roofing materials. They're sturdy, waterproof and relatively easy to install.
Average national cost: $22,636
Average resale value: $15,247
ROI: 68.2%
Signs you need to repair or replace a roof before selling
The following items can both negatively impact your curb appeal and flag issues for a home inspector:
Buckling shingles
Cracked shingles
Sagging roof (which could indicate underlying deck rot)
Lost granules (found in gutters and downspouts)
Leaks
Ice dams (in winter)
Recent wind or hail damage